Art Celebs is a company devoted to presenting the finest artwork available by the most celebrated artists of our time. A truly eclectic collection of fine art, Art Celebs is known as a publishing as well as an exhibiting and auction gallery.
Celebrities not usually known for their visual side like Tony Bennett, John Lennon, David Bowie, Frank Sinatra, Jerry Garcia, Charles Bronson, and James Dean have at one time or another been included in their exhibitions.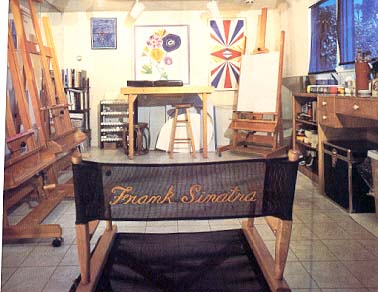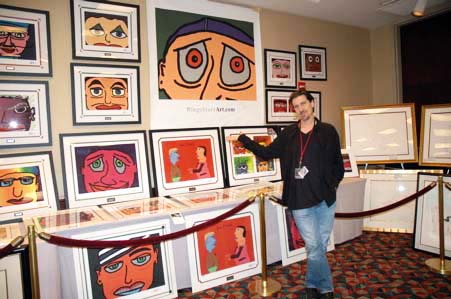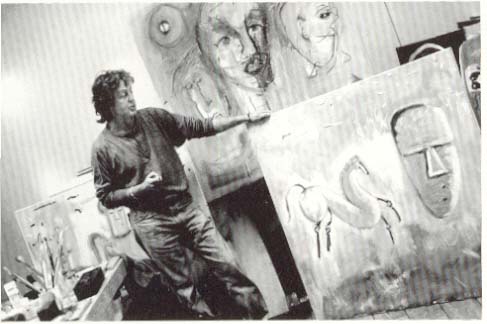 Art Celebs was once a small private collection of artwork assembled by owner Neal Glaser to decorate his home in Litchfield, Connecticut. Over twenty years later, the Art Celebs Collection includes a publishing company as well as an exhibiting, auction, and retail gallery. Each year, Mr. Glaser travels thousands of miles to inspect, verify, and purchase the finest and rarest collections available. His keen eye and contacts give him access to items that are sought after by the most discriminating buyers. 
Neal Glaser's personal relationships with celebrities has developed to where Art Celebs now is the publisher of artwork by Jimi Hendrix and Ringo Starr, and the publisher of artwork from comedian Bill Maher's recent book When You Ride Alone. Art Celebs also produced and co-published artwork by legend Al Hirschfeld, and today they are the exclusive distributors of fine art lithographs by Sir Paul McCartney. Truly all this fine artwork is music to the eyes.
Our hope here at Art Celebs is that you will find this company and the artwork we are presenting as exciting and unique as we feel it is. CNN recently did a feature on Art Celebs  as did Reuters and Good Morning New York. The New York Daily News had a half page on Art Celebs while Investors Business Daily in December 2001 interviewed Mr. Glaser and published a front page article on him and his company.
Please take a look at all the artists we represent and you will see how multi-talented these celebrated people truly are…